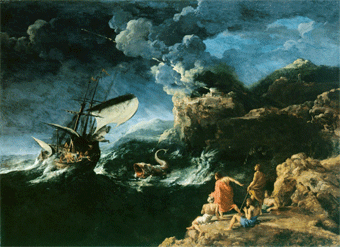 "Jonah and the whale" by Gaspard Dughet long attributed to Nicolas Poussin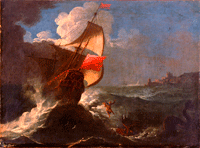 Mrs Whitaker 's letter,
Royal Collection curator of paintings
"Dear Mrs Gasc,
Thank you for your e-mail and images. I am researching the French paintings in the Royal Collection. Your paintings are clearly very interesting, of high quality, and closely related to the Gaspard Dughet in the Royal Collection. None of us here are experts in the works of Poussin. You need to send your material to the experts at the Louvre, or the National Gallery. The curator there is Humphrey Wine. We would be interested to hear what the results are of your research.
With best wishes,
Lucy Whitaker"